Being in the professional business space, you probably know how effective referral marketing is pulling in new prospects, and keeping them loyal. But when you say "effective," what exactly do you mean?
According to a recent study, it takes just 1,000 clients to generate 500,000 conversations about a brand. Also, brands using referrals for their regular marketing strategy experience a 69% quicker closing time. And see conversion rates of 71%.

Source
The data solidifies the argument for embracing a referral marketing strategy. However, the thought of how to gain fresh leads and build them into advocates to pull in referrals can be daunting. So what do you do
Leverage your existing network for referrals.
But first, you need to get ready to receive referrals.
How to prepare for referrals
Before you leverage your network to send you referrals, ensure that your brand has put the right structures in place to manage the expected influx of interest. You don't want to be scrambling for answers for your team when the call forwarding to customer service starts.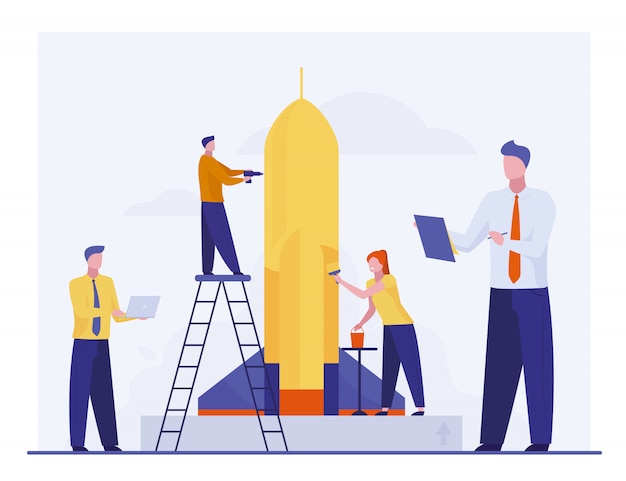 To prepare for referrals, here's what to do:
Identify your target prospects
What kind of clients does your business target? What are their niches, demographics, and business sizes? What are the major problems they're aiming to solve? Identify and qualify your referrals quickly so you know where to amplify your efforts.
Create advocate tools
Create specific marketing and sales tools – social media graphics, email templates, presentations, infographics, etc. Using such tools, advocates in your network can easily answer the questions of prospect referrals and have all the necessary facts to convince them.
Create a unique package for referrals
You may want to consider offering referral prospects a unique deal. For example, a 2-month discounted pricing or 7 days free. This will aid in convincing referrals to give your brand a shot.
How to leverage your network for referrals
It's tough having to rely on others for business, but with the right structures in place, you'll be able to turn loyal clients in your network into referral machines.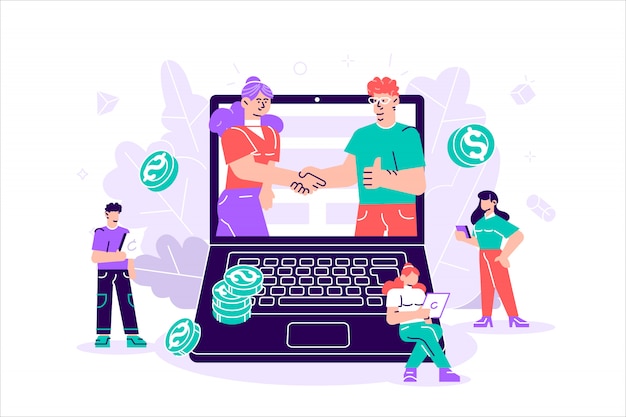 Here's what to do:
Reward your network
With customer referral marketing, you're aiming to have your clients hunt out prospects for you, and they don't just want a good fuzzy feeling after they do so. While a lot of individuals may enjoy linking up businesses in their network, most people won't remember to send you referrals when they get neck-deep with their own work.
But if clients in your network get something out of the deal (above the good feelings), they'll prioritize it properly. If you link referrals to a reward, your clients will easily turn into referral machines.
Just pick a reward that fits the values of the brands in your network and yours. And it has to be something of value that they'll love to strive toward.
Connect with brands in your network that complement your product or service
Approach other businesses in your network that offer complementary services on joining forces for a referral program. For instance, an e-commerce brand that sells toys for toddlers can connect with a business that offers cradles to promote their respective products. The approach can be used in broad areas not limited to consumer products.
To ensure the partnership succeeds effortlessly, give referrals a discount package on the two products. And sell the package as the best way for prospects to solve their problems in one place.
You can also create special tools (to make explaining the benefit of the package seamless) that outline the partnership package and you could both use the tools to send each other referrals.
Cold prospecting and emailing is another great way to reach out to potential brands. A good email pitch in a timely manner could not only get you referrals, it could also land you your dream clients.
Ask at the best time
Most people ask people in their network for referrals after a successful sale (when invoicing). That may look like the golden opportunity, but it isn't. Your client is thinking about what they need to pay you and may not even read your invoice. They'll probably just forward it to the accounts department without going through it.
Rather, look for other opportunities to ask for referrals. For example, when a client is extremely impressed by your service or a product they ordered, and gives you feedback. You can use tools such as chatbots to automate this process and make it smoother.
You could also request referrals after the successful completion of a multi-part project.
Share your dream client bucket list on professional networks
We all have those dream clients we want to land. The companies you want to work with because their ethos sync with yours and they're doing brilliant stuff. Or perhaps you simply want to be part of their brilliant vision.
You can move such clients from the dream space to reality. To achieve this, create a list of 6 brands you want to work with. Next, contact people in your network and ask them for contacts within those businesses.
It's an excellent move to reach out to your network using personalized pitches, so they feel a lot more at ease going through their contact list and spreading the word.
You never know, people in your network could be having dinners, booking flights, getting surgery, or taking their kids to the same school that a valuable contact from your brand dream list takes theirs to.
Turn clients who say no into case studies
It's a given, some clients in your network will decline and you don't want to seem pushy as that'll destroy your existing relationship. So, try using them for case studies. Ask them to do an interview or a video testimonial about their experience with your offer and you can use these testimonials on your website or social media touch points.
Alternatively, you could ask to become a case study on your client's website by having them interview you about your product or service and post it on their various online platforms.
Conclusion
Referral marketing works: the numbers, and countless brand testimonies prove it. But starting the process can be draining.
Looking for new prospects willing to test out your offer and then talk about it to others isn't a simple task. It doesn't have to be done that way. You can use your existing relationships to pull in referrals and turn your network into a referral machine.
Just follow the steps outlined in this piece and watch the magic happen!
Author Bio
Raul Galera is the Partner Manager at ReferralCandy and Candybar, two tools helping small and medium businesses run customer referral and loyalty programs. He's been working in the tech sector for the past seven years and regularly writes about marketing, ecommerce, and tech.