"Networking" – what comes to mind when you hear this word? If you're like most people, you think of events, drinks, schmoozing. Offline networking still very much exists. But apps are massively expanding how we make new connections.
This is great news to introverts and extroverts alike.
Internet and social media have transformed how we meet and interact. Apps put this power in our phones. These apps range from very general social meetups to business-specific networking, and even to hobby-based and niche communities.
Today's networking apps are powerful tools to expand your personal and professional growth.
We'll keep building on this list, as we find more. Got one to add? We're sure we missed plenty. Let us know.
For convenience, we've broken the apps into two categories:
General social networking
Business networking
*Please note this is as a reference, and does not imply endorsement for any of these apps (except Eight, of course!).
General Personal Networking Apps
There is no better way to meet like-minded people than by attending local events of your choice. This is precisely where Eventbrite helps you by letting you discover all the major events happening near you. You can choose from a wide array of fun activities, including music festivals, photo walks, exhibitions, and much more. The app allows you to login using your Facebook account and share the events with your friends. Then get out there and capture some event leads.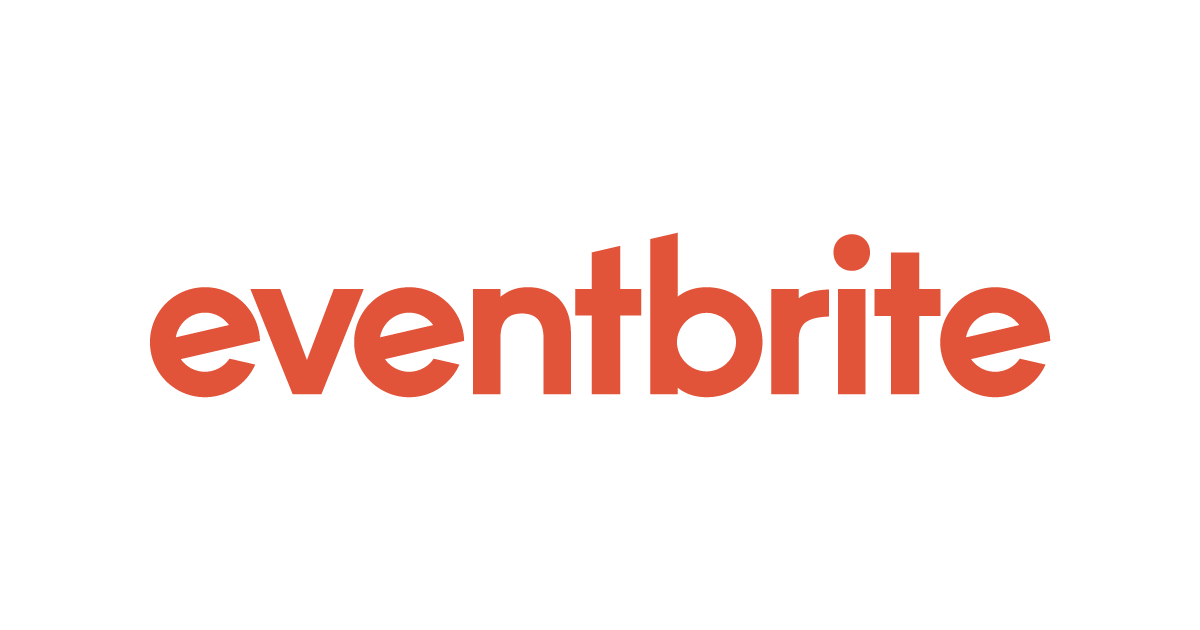 Image via Eventbrite
This free messaging app is like a one-stop destination for all your communication needs. You can use it to schedule a meeting with your colleagues or plan a sleepover with your friends. What sets GroupMe apart from other messaging apps is that it is compatible with SMS as well. The app is supported by different platforms, including Android, iOS, and Windows; this ensures seamless communication no matter what device you are using.


Image via GroupMe
This unique app lets you up your networking game by improving your memory of people's names. All you have to do is enter the person's name along with other details, whenever you meet them. The app creates mnemonics and sends timely reminders to ensure that your brain retains the person's name. In addition to improving your memory, Namerick saves you from the embarrassment of meeting familiar people and not recognizing them.
Image via Namerick
Download Link: iOS
Many see Medium as a publishing platform for writers, but it's also a really powerful way to connect with people over stories and ideas. You can like the work of other users and follow them, thus building your own network. It can be particularly useful for aspiring writers, journalists, and thought leaders.
Image via Medium
Launched in 2005, MeetMe has helped several young users find friends, companions, and even soulmates. It is a fun app that connects you with like-minded people near you and allows you to chat with them. The app also has video chat and live streaming features.
Image via Google Play Store
This app does exactly what its name suggests – it notifies you about the upcoming local events based on your interests. Apart from meeting people with shared interests, you also get the opportunity to learn new skills and pursue your passion. The range of engaging activities includes film screenings, art and craft classes, book readings, etc.
Image via Google Play Store
Despite all the technological advancement, there is no alternative to human interaction when it comes to forging long-term professional connections. CityHour catalyzes your networking process by helping you arrange face-to-face meetings with other professionals based on your interests and objective. It also allows you to make the most out of your free time by connecting you with like-minded individuals with a 50-mile radius.
Image via LinkedIn
Download Link: iOS
After taking the dating landscape by a storm, Bumble launched its business networking app in 2017. Unlike other networking platforms, you can use the geolocation features of Bumble Bizz to connect with professionals in your area. Additionally, the app enables you to find like-minded collaborators, explore employment opportunities, and seek a professional mentor. If you are an existing Bumble user, all you have to do is select the Bizz mode.
Xing, a European business networking app, was built with the vision of creating a small-world network for professionals. You can use it to find the latest news in your industry and get recommendations for job opportunities based on your interests. Xing also enables you to explore the top business events in your industry and participate in various specialized groups and discussion forums. With over 15 million members, it is the largest online professional network in Germany, Austria, and Switzerland.
Image via Google
This unique platform escalates your networking and job seeking efforts to greater heights. All you have to do is signup using your LinkedIn account and select your interests. Based on this information, LetsLunch recommends relevant professionals and schedules an in-person lunch to facilitate face-to-face interaction.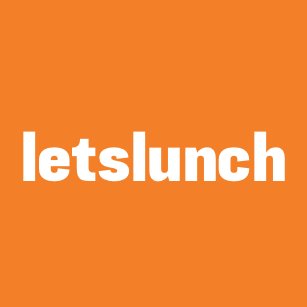 Image via Twitter
Website Link: LetsLunch
Travel is one of the best ways to expand your network and build new relationships. Couchsurfing helps you achieve this by connecting you with local hosts in 230,000 cities across the globe. This lets you enrich your travel experience by staying with locals, experiencing their culture, and making life-long friends. In addition, you can explore events organized by other Couchsurfers in your next travel destination.
Image via Google
InterNations is an app designed specifically for people living and working outside their home country. With members spread across 420 cities in the world, it is one of the largest online networks for expats. You can use the app to connect with other expats in your city and exchange valuable information international schools, visas, housing, etc. The membership, however, is strictly invitation-based.
Image via Google Play Store
Business Networking Apps
Launched in 2003, LinkedIn has grown to become the most sought-after professional networking platform. It has attracted 562 million users spread across 200 countries. Apart from helping you build long-term professional relationships, LinkedIn also serves as a powerful marketing tool.
Image via Livemint
Bizzabo is one of the best event-based apps for professional networking. It lets you search for the business events and conferences happening near you and gives you access to the list of attendees. This, in turn, gives you an idea of the scope of the event and helps you determine whether you want to attend it. It also enables you to connect with like-minded professionals even before you actually attend the conference.
Image via Google Play Store
Business cards are an essential tool for professional networking, but collecting and storing them can be inefficient in the digital age. The Eight app solves this problem by allowing you to scan every business card you receive and add them to your professional network.
You can then immediately start contact, keep detailed notes, and use Eight as both a contact management app and a social network. What sets Eight apart even more is that scanned cards, unlike other business card scanners, are processed with a combination of OCR, AI, and real human input. It gives amazingly high accuracy and you don't have to clean up a bunch of nonsense characters… unlike in most apps with a scanning function.
Download Links: Android | iOS
Often hailed as the Tinder of business networking, this app connects you with like-minded professionals based on your preferences. The seamless registration process allows you to login using your LinkedIn account and add up to 10 interests. Based on this data, the app suggests 15 potential contacts every day and matches you with people who share your interests. You are allowed to only connect with matched individuals, reducing the likelihood of spamming.
Image via Brooklyn Magazine
This innovative app connects entrepreneurs and business owners through weekly meetups across 180 communities in the U.S. From interacting with like-minded professionals to finding inspiration when you are stuck – these meetups are designed to educate and engage you. All you have to do is search the app for local events in your city.
Image via Google Play Store
This app allows you to unleash the full potential of your business network by connecting you with professionals near you in real-time. It also lets you narrow your search using various filters such as job title, industry, etc. You can even find like-minded professionals who attend the same conferences as you.
Image via Common Connect
Download Link: iOS
Built by the team that created Tinder, this app promises to solve all your business networking problems. It uses the swipe mechanism of Tinder to connect you with people who share your interests. However, the focus is on displaying a user's vital information such as job history, academic background, skills, etc.
Image via Mashable
Download Link: Website
This app was built with the aim of connecting creative individuals with potential collaborators and employers. It allows you to upload projects, tag your team members, and get discovered by prospective clients. It also lets you be a part of the creative community and seek inspiration from thousands of projects uploaded by other users.
Download Link: iOS
MeetingPlay is not your average event app. Although it is primarily designed for event organizers, the app uses a proprietary matchmaking algorithm to connect event attendees. MeetingPlay matches attendees based on their job titles, industry, preferences, or information provided by the event organizer.
Image via MeetingPlay
Business events present a great place for networking, only when you know the right people to approach. Brella, an award-winning app, allows you to leverage such events by recommending people you should connect with, based on your preferences. You can reach out to other attendees, interact with them, and schedule face-to-face meetings even before the event starts. The app also allows you to stay in touch with your new connections after the event.
Image via Google
MightyMeeting is an innovative app that allows you to manage and share PowerPoint presentations, PDF documents, videos, and much more. You can store all your content in a secure cloud-based repository and access it from any device, even when offline. It is equally easy to convert any touch-sensitive device into a whiteboard to share drawings and images. Using this app, you can completely transform the way you conducts meetings, both in-person and online.
Image via Mighty Meeting
In today's fast-moving world, one shouldn't have to worry about scheduling meetings and appointments manually. Calendly makes this process hassle-free by eliminating the need for constant reminders and follow-up emails and calls. All you have to do is install the app, specify your availability, and share/embed the Calendly link in your emails/website. Moreover, the app integrates with your Google, Outlook, or iCloud calendar, thus ensuring, that you don't get overbooked.
Image via Calendly
To Tie it Up
Real-life networking, where you approach and speak with people you don't know, or maybe have a lukewarm introduction, is still vital for high-powered businesspeople. Make no mistake.
But when you combine the power of online and offline, you can often overcome obstacles like seniority differences, physical distance, and general inaccessibility. Apps are also increasingly using machine learning and AI to intelligently match you with possible partners.
This is what we do with Eight, and why it dominates the Japanese business SNS market.
Use the apps to help you get your foot in the door. Then take it to phone or take it offline. The final outcome of these connections and interactions depends on the personal touch you add to them.
Are you on Salesforce? Here's a great list of AppExchange apps. And did we miss out on any of your favorite networking apps? Let us know.