Networking and Making Connections in New Zealand
In New Zealand, everyone is a mate.
Of course, mate means friend here, but it takes a lot of relationship building to really become a mate.
New Zealand is made up of multiple cultures, including Maori, Chinese, Dutch, Vietnamese, and Scottish, but it's always important to recognize the ways New Zealanders distinctively think about mateship.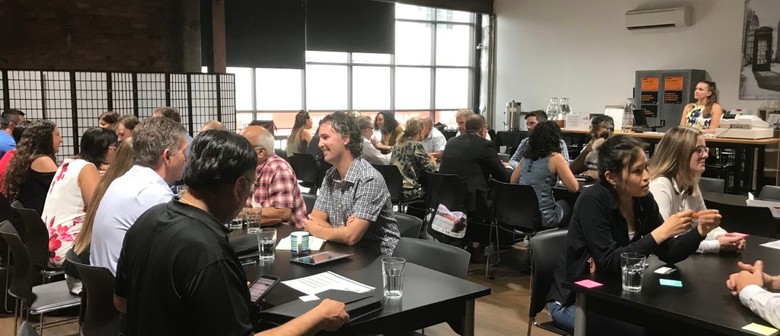 I live in Hawke's Bay on the north island of New Zealand. The whole country has less than 5 million people, but since we're spread over such large area, physical distance is important. I've networked with people around the country, but where I live definitely plays a factor.
New Zealand is an advanced economy, networking outside Auckland requires an understanding of provincial attitudes and values. For example, most shops close at 5 p.m. on weekdays and even earlier on weekends.
New Zealand is very family-oriented, and people here often do business with family or friends before they work with a more qualified stranger or acquaintance.
The Business Scene in New Zealand
Agriculture does not make it into the top-10 industries that make up our GDP, but it dominates our top 10 exports. Hawke's Bay is well situated to profit from agriculture especially in wine, apples, and forestry. However, Hawke's Bay lacks enough laborers to service the market.
Indeed, a lack of blue-collar workers is a systemic issue throughout all of New Zealand. New Zealand instead has an abundance of people who are overqualified for most of the work that is available. In Hawke's Bay, applicants are often advised to remove higher level qualifications from their CV. Otherwise, employers may see them as competition either personally or professionally. I believe this same attitude pervades NZ whether you speak to an employer or a high-level consultant.

Many vacancies are never revealed to the public. Instead, companies offer them to people that staff members know and presumably trust which is why networking is so important here. Indeed, it is quite common for businesses, even public corporations, to hire family members who are related to the company leaders or higher ranking staff.
Reddit users share some of the same stories I've heard in real life: someone found work by exploiting their network after having applied and been rejected for multiple positions.
How We Connect & Network in New Zealand
The New Zealand government is very supportive of entrepreneurs. They want to foster growth in the economy and the job market, and they have organized several avenues to boost the potential for success. In Hawke's Bay, multiple government and private organizations joined forces to establish the Hawke's Bay Business Hub along with the NZ Chamber of Commerce. The Business Hub offers a central place for coworking spaces, conference rooms, networking parties, and business mentoring.
New Zealanders also network through common international means such as BNI, Entrepreneurs Organization, and Meetup groups.
These groups can be very helpful for foreigners and outsiders to introduce themselves to locals and offer an opportunity to tighten relationships with them. However, these groups usually move slowly, and referrals do not necessarily come easily. The networks need to be farmed.
Tips for Doing Business with People from New Zealand
Since New Zealand has such a small population, the running joke is that we only have about 2 degrees of separation compared to the global average of 6-7 degrees of separation. Indeed, this joke is backed up by research from Stats NZ, our government's statistics agency. Their findings also support the idea that these tightly knit networks were extremely cliquish.
Many experts question the reality and utility of both the 6 degrees and NZ's 2 degrees of separation theories. However, Reddit users also share stories about one of the most popular questions in NZ's regions, "what school did you go to?". Of course, foreigners will not be asked what school they went to which suggests that locals who went to "the right school" are favored over foreigners even if they went to a better school overseas.
My experience suggests that New Zealand is easy to network in, but it is less about who you know and more about who knows you. When you want to do business with a New Zealander, it is very important that you make a good first impression, and that you maintain that impression. It is important to take time with them and build a relationship with them. It is also important to walk a tightrope between being overqualified and under-qualified compared with the person you're speaking to.
If you appear to be more competent than a New Zealander, they'll dislike you. If you appear to be less competent than them, they'll distrust you. This applies to work, fashion, drinking, and almost every aspect of culture. So, you should always dress and speak business casual during the day and slightly more casual in the evening unless you're in a high-level position that requires more formality or a lower level position that requires less formality.
I've found it very tricky to figure out when I'm being too formal or too informal, and it can be a tricky line to walk with some New Zealanders.
You should foster relationships and allow those relationships to build over time. The amount of time will depend on the person you meet. While New Zealanders share many cultural similarities and expect conformity, they are an individualized society that applauds the lone achiever.
Try to find interests of mutual appreciation with New Zealanders as quickly as possible. Sometimes, that means talking about rugby, racing, and beer. However, it can also mean discussions about your concerns over the global economy, your distaste for American politics, and your secret affinity for wine.
Also, New Zealanders are often well travelled, or they wish they could travel. So, travel stories are usually welcome especially from foreigners.
How Kiwis Stay in Touch
Here in Hawke's Bay, I have found that business contacts are eager to connect on LinkedIn and reluctant to connect on Facebook. I probably do more business with those I have connected with on LinkedIn. They have placed me in the business category, and they trust me to do business.
However, the business relationships that have lasted the longest and been the most profitable are the friends I have on Facebook who contact me for repeat business.
Most of my contacts in Hawke's Bay use free or open source relationship managers such as Zoho CRM or Google Contacts.
Those who do not, either use premium accounts, such as InfusionSoft, through their larger businesses, or they do everything on social media and their mobile phone contacts.
I'd never actually seen the Eight app used among people I know here in New Zealand, but after trying it out, I plan to continue using it and share it with my contacts.
In Conclusion
New Zealand is a beautiful place, and the culture here is comfortable and welcoming. However, don't try to impress people with achievements. Allow them to discover your value for themselves.
Be yourself, but at the same time, be aware that they are judging your every move. If you put in the effort to meet them at their level, they'll appreciate it even if you fail a few times.
---
Article by Dennis Draeger (Twitter, LinkedIn)
Dennis is a strategic futurist with Shaping Tomorrow and a business consultant in Hawke's Bay, New Zealand. He helps organizations think more productively about the future.